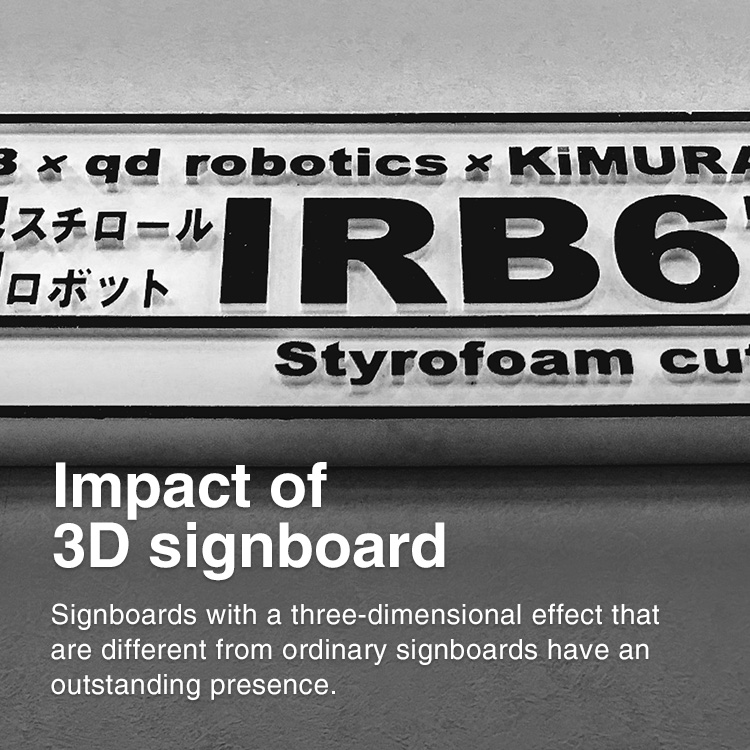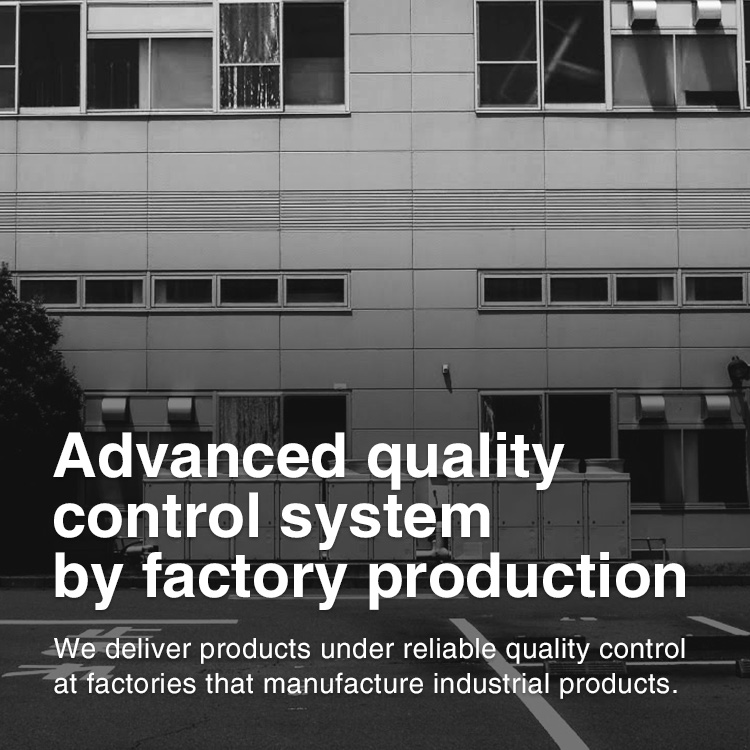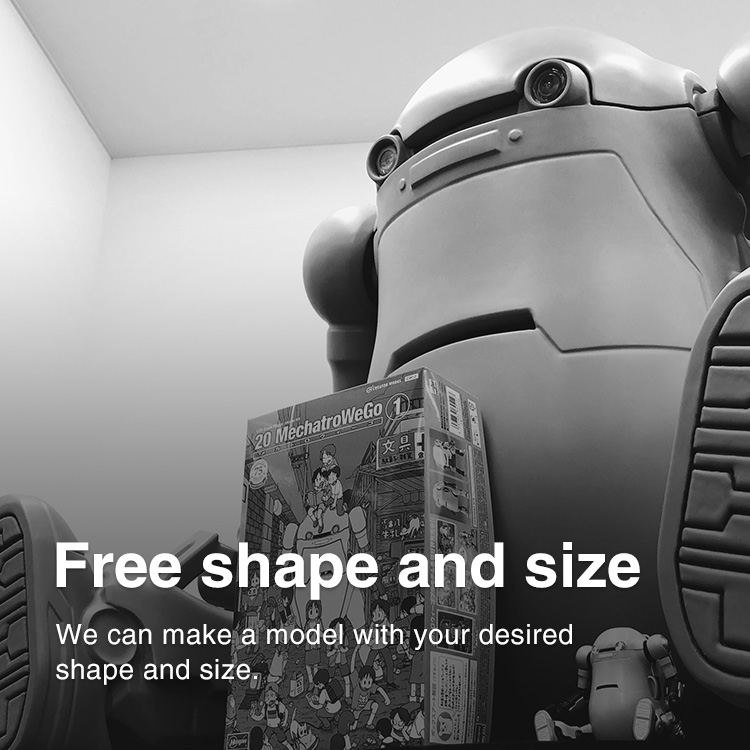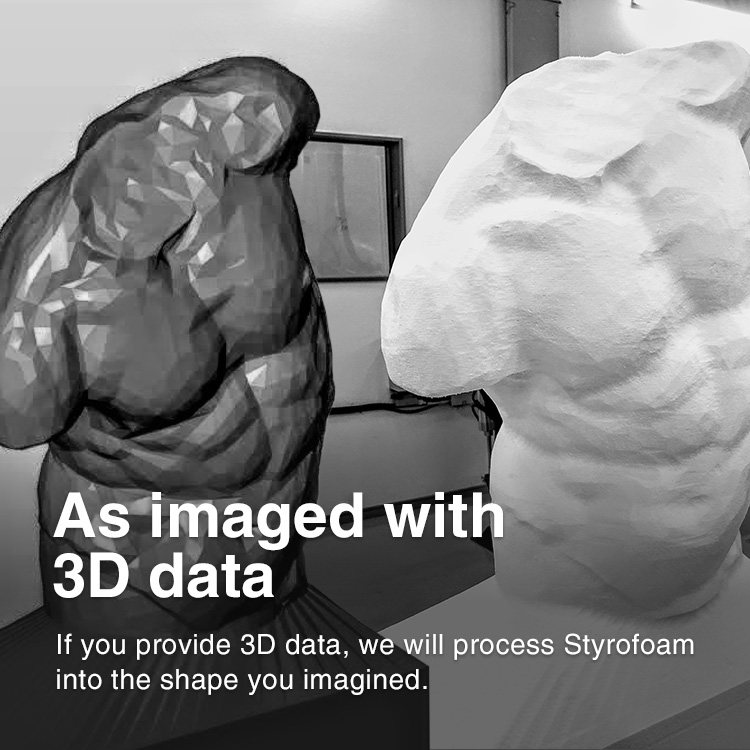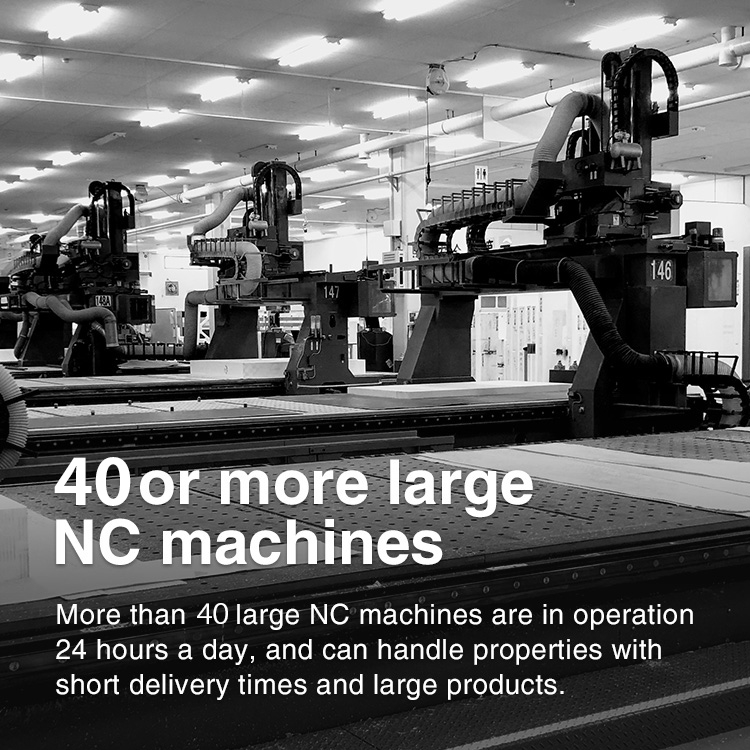 Milling polystyrene pattern using 3D data.
Provide models for events and exhibition with short delivery time and high quality
By using 3D data to mill polystyrene pattern as a material, you can freely create various solid objects such as three-dimensional decoration of the stage for events and mockups for exhibition, life-sized figures, three-dimensional signs and objects, FRP (Fiber Reinforced Plastic) model prototypes, etc.
If you provide us with 3D data, we can make a polystyrene pattern model in 3 days at the shortest. Can be used outdoors if coated with urethane resin. We also offer painting if you have a request.
What can we do?
Provide a polystyrene pattern model from 3D data.
We can modeling 3D data from illustrations. Polystyrene pattern model can be made based on that data.
We can make expanded and reduced models from the original model and clay model.
We can provide quick delivery. If you provide us with 3D data and a polystyrene pattern model that does not require painting, it will be completed in 3 days at the shortest.
We can also produce large models exceeding 10m.
It can be used as a prototype of FRP.
We can create a custom-made packing box that matches the contents.
Our strength
Short Lead time
Over 40 large NC machines for milling polystyrene pattern have been operating for 24 hours.
With more than 60 operators for CAD/CAM and more than 80 model assembly staffs, we can provide in short lead time.
NC Machining
Milling with machine using 3D data can provide a model that is faithful to the original model.
Using milling robot, it is possible to mill a complex shape objects such as people.
3D Technology
We can make polystyrene pattern models without 3D data. We can do 3D scanning from clay models and 3D data modeling from photographs and sketches.
Others
We can change the hardness of polystyrene pattern and flame-retardant material according to your request.
We can also produce iron castings, aluminum castings, and moldings using a 3D printer.
Flow until delivery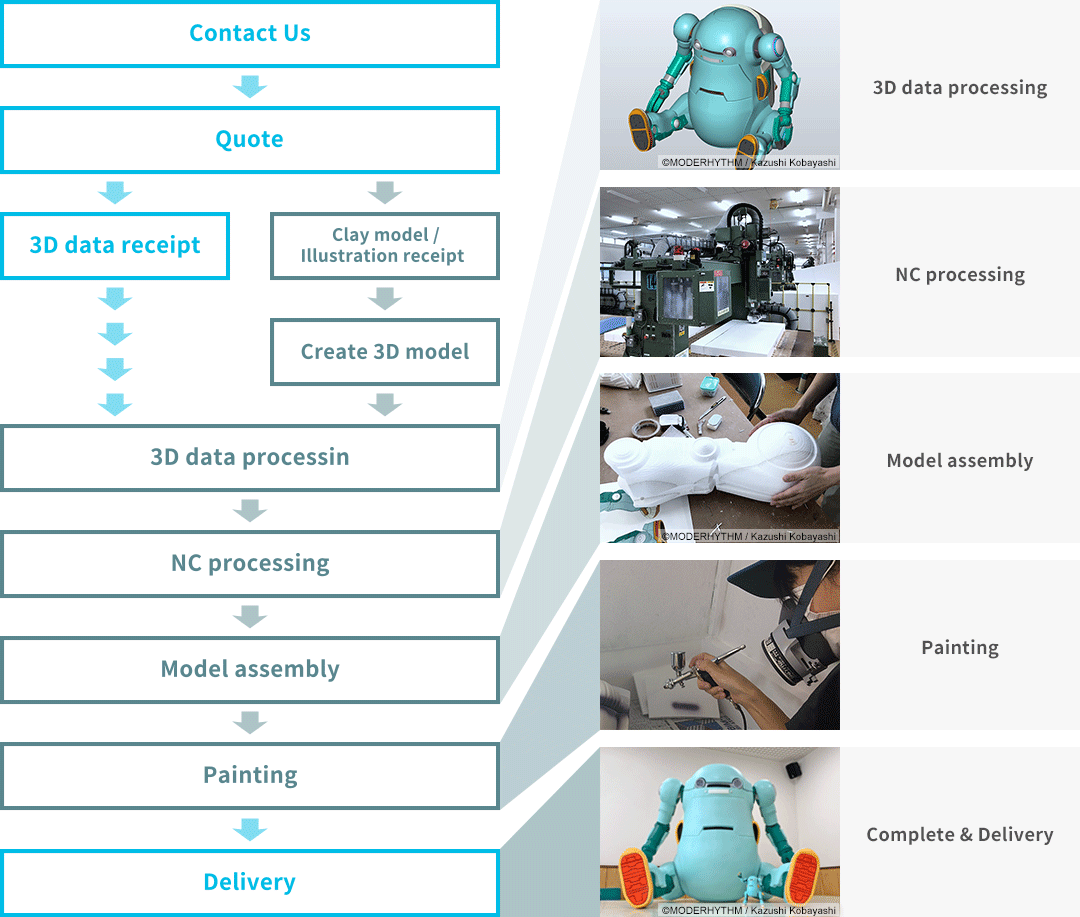 Production Example
Classic Car
The car at the time when the Kimura Foundry was founded in 1927 was manufactured as a model of the actual size of 1/3. Miniature model parts are scanned one by one with ATOS (non-contact optical three-dimensional measuring machine), and we milled the polystyrene pattern based on the acquired data. It is composed of about 100 parts and faithfully reproduces the internal structure.
Full length: 140cm
Weight: 1.3kg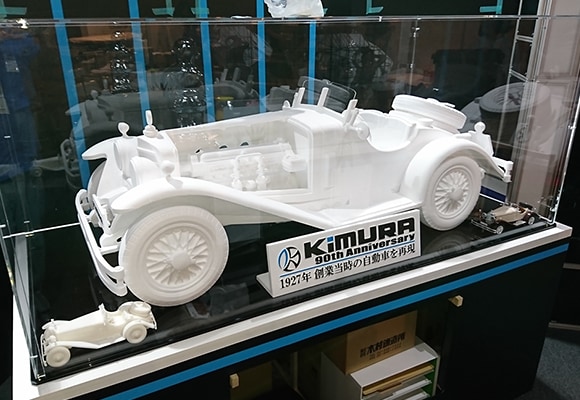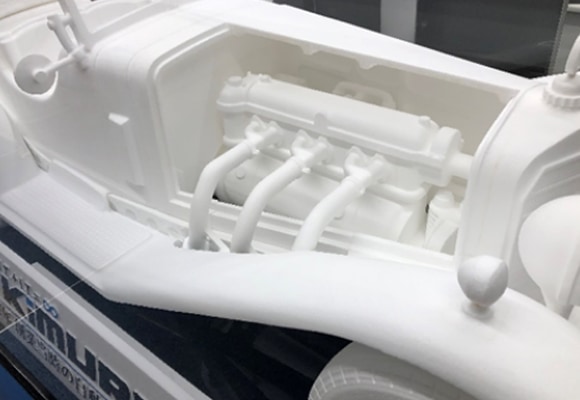 Galapagos Giant Tortoise
We sponsored it to "Yokohama Triennale 2017 -Island, Constellations & Galapagos" which held at the "Yokohama Triennale", an international exhibition of contemporary art held every 3 years in Yokohama. A polystyrene pattern model with a body length of 2000mm was exhibited in front of the "Lighthouse in the Sea Breeze" on the 3rd floor of Landmark Plaza in Yokohama City. This Galapagos giant tortoise model is coated with hard urethane and painted with water-based paint.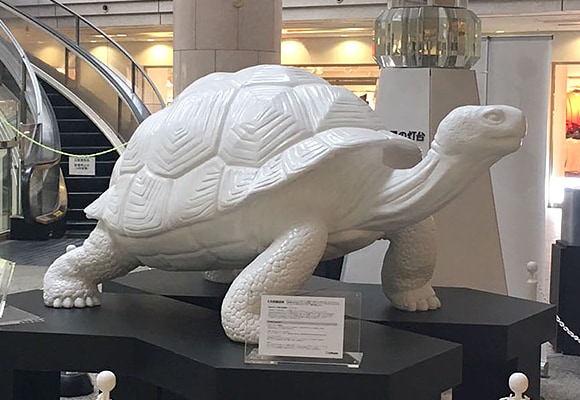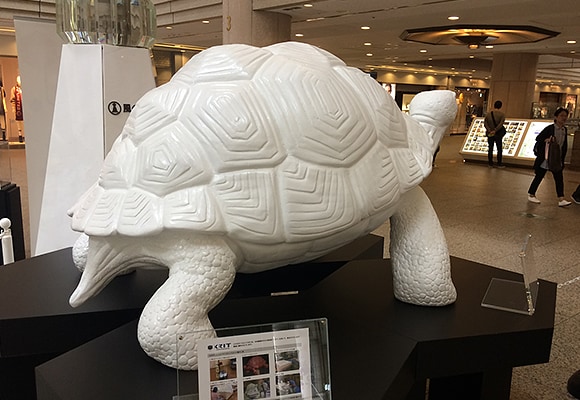 Shaped objects such as concerts and events
We produce and provide a wide variety of foam models such as stage sets that decorate concerts and live performances of various artists, objects used for events of famous brands, large-scale moldings of theme parks, etc. We provide high-precision, high-quality foam models with a short delivery time, from large to large numbers.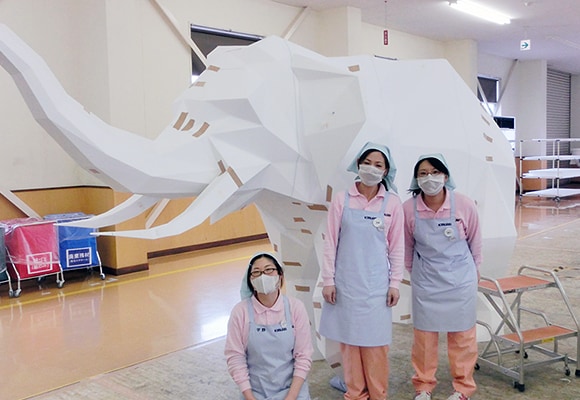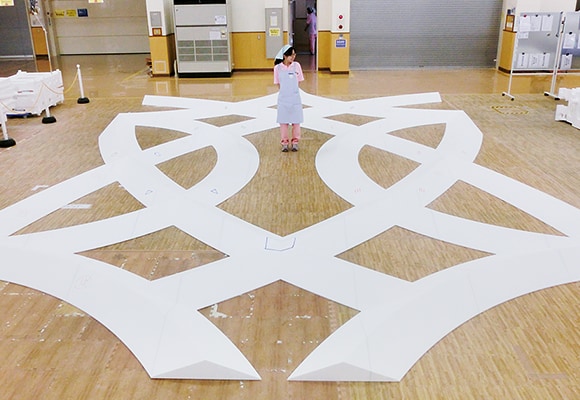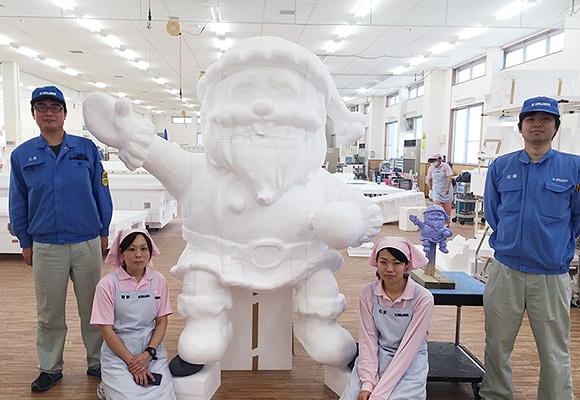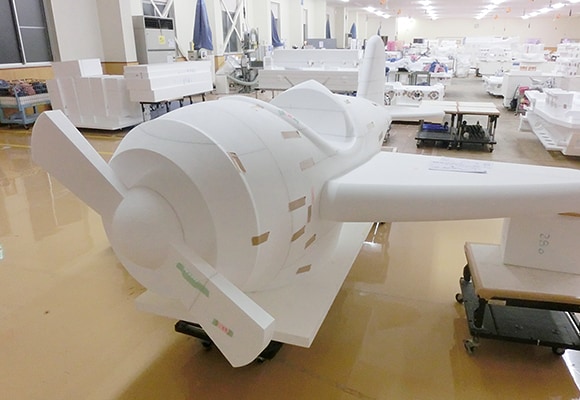 "World Heritage" Nirayama Reverberatory Furnaces Polystyrene pattern model
Produced a 1/5 scale model of "World Heritage" Nirayama Reverberatory Furnaces (height 3.1m). We also reproduced the interior of the refractory brick and the melting furnace. We installed it at an event of the 72nd World Foundry Congress (WFC2016) and donated it to Izunokuni City.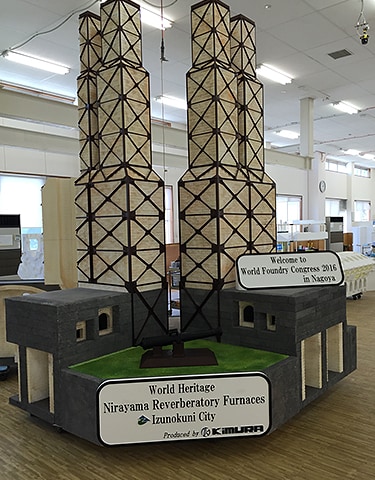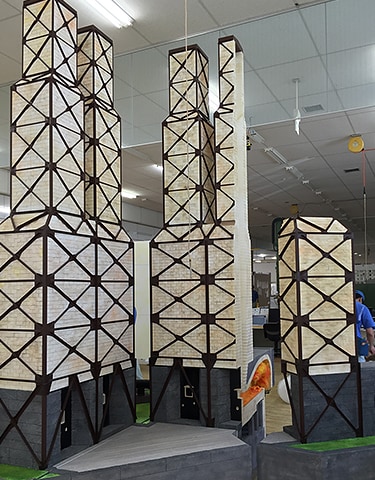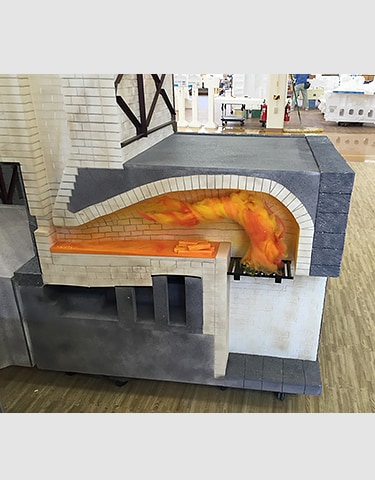 Three-dimensional signboard.
Please entrust us to the production of three-dimensional signboard. Unlike normal signboards, it can be reproduced with an undulating design, so it has a presence even from a distance and is effective for advertising at exhibitions and stores. Please contact us for size and design.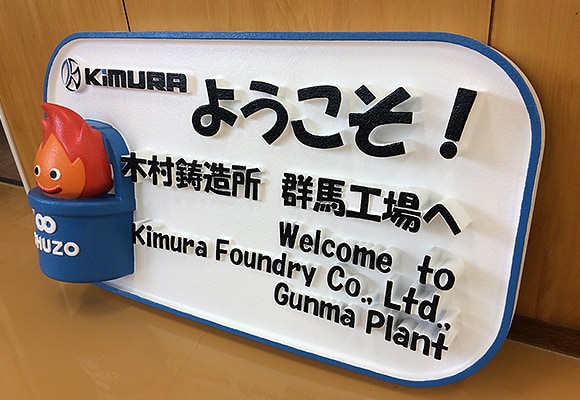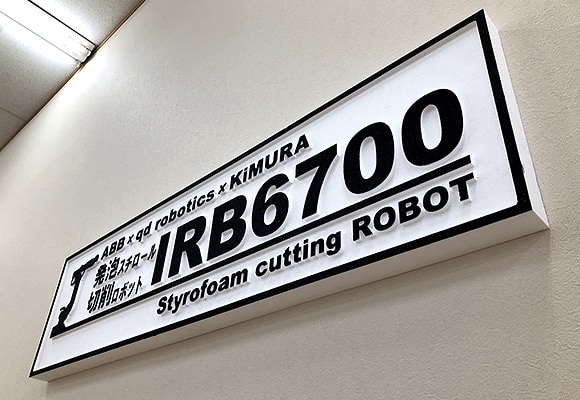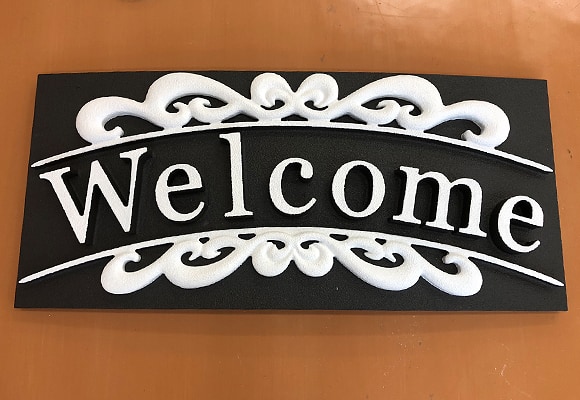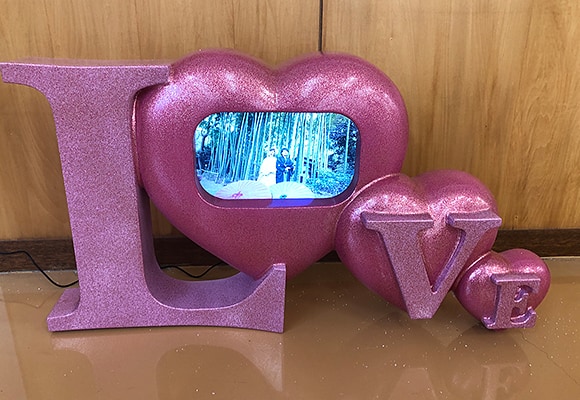 Asteroid topography model
I made a topography model of an asteroid with polystyrene pattern and contributed to the Hayabusa2 project.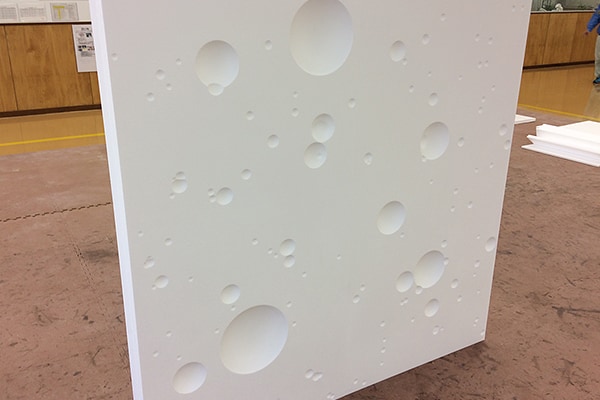 KAIYODO Takeyashiki Jizai Okimono 15 Century Gothic Field Armor
Kaiyodo's action figure, which has a reputation for high-quality molded objects, is scanned by a three-dimensional measuring machine and converted into data. We produced it from a 15cm figure to a 190cm that people can wear.
Height: 190cm (By the wearer)
Wight: 1.5kg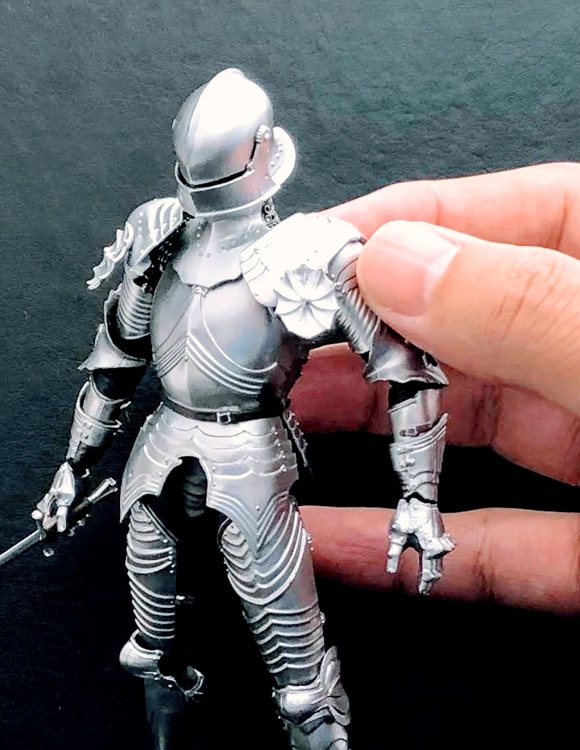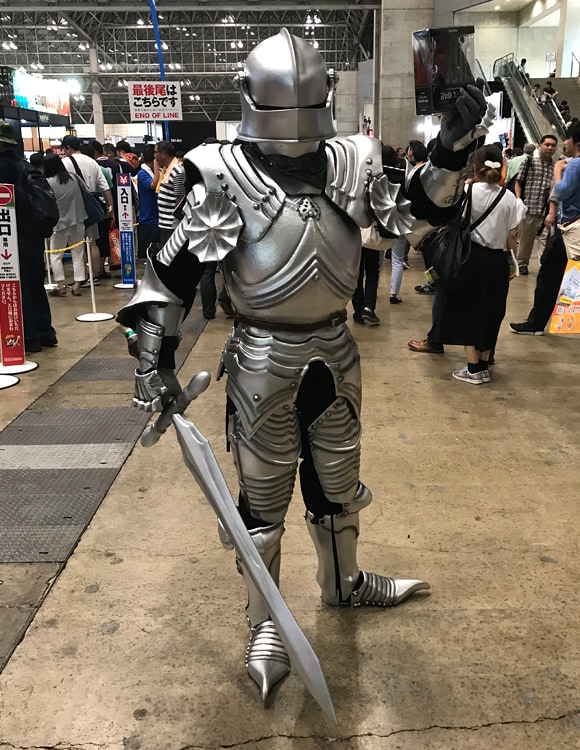 KOTOBUKIYA Hexa Gear Governor Para-Pawn Sentinel
We made Kotobukiya's original plastic model "Hexa Gear" so that people can wear Para-Pawn Sentinel's helmet. With a highly flexible design to the polystyrene pattern model, a blower fan is built into the head to ensure comfort for the wearer.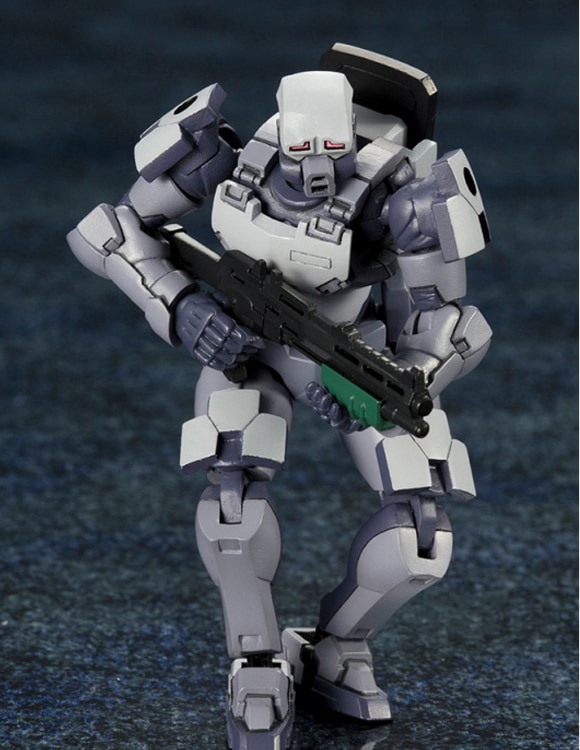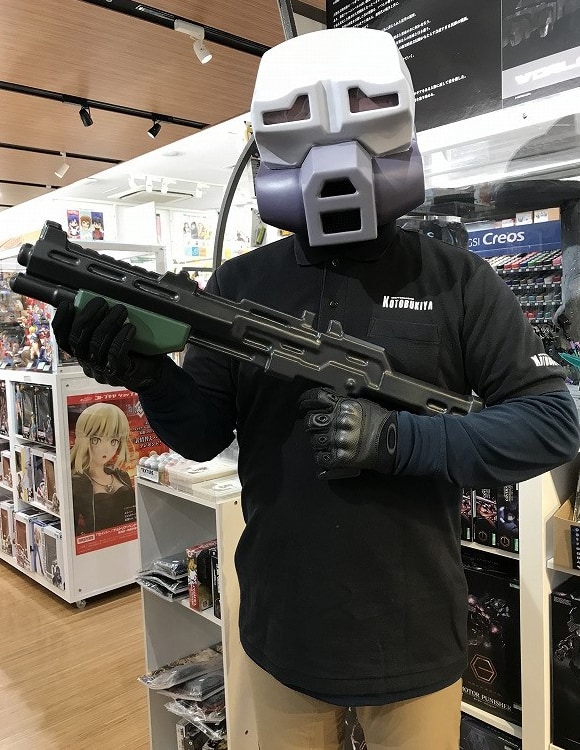 1/2 scale of Moving MechatroWego
We produced 1/2 scale of the original robot "MechatroWego" designed by creator "Modernism Kazufumi Kobayashi". The CAD model of MechatroWego was provided, and a polystyrene pattern model was produced based on it. We applied the urethane coating and it is painted with a gray surfacer.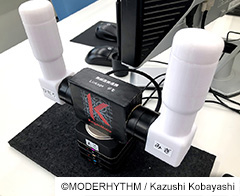 Operate with the left and right levers.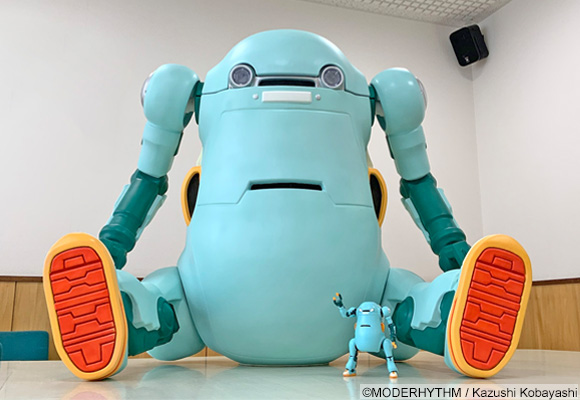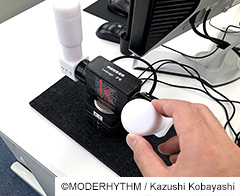 Move the right lever to move your right arm.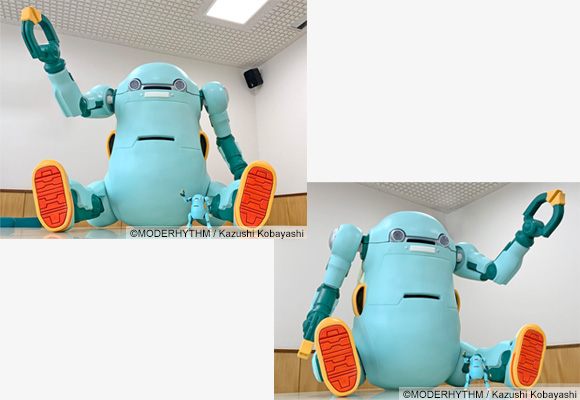 Hokkaido Nikuson President
We created 3D data from the illustration and milled polystyrene pattern. To increase strength, it is coated with urethane resin and painted with water-based paint.
Height: 150cm
Weight: 17kg (include stainless plate) / 11kg (only a main part)

Character from Mishima City, Shizuoka Prefecture Mishimaru-kun & Mishimaruko-chan
We reduced the costume and made it a 50 cm model. A polystyrene pattern was produced using the 3D photo scan of the costume and 3D data acquisition.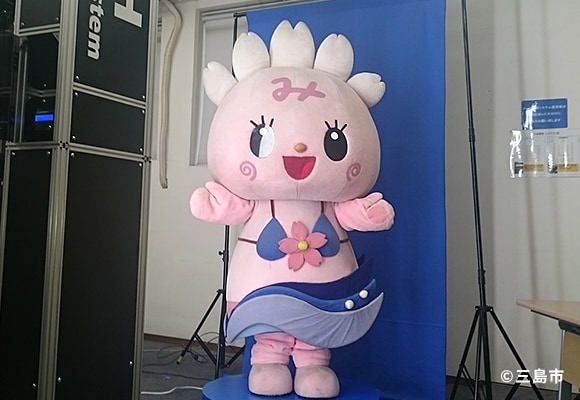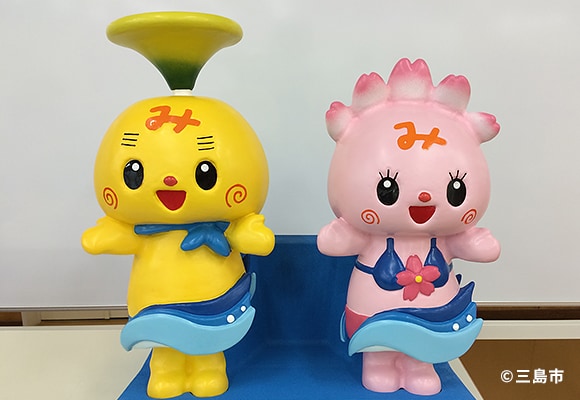 Mascot Character from Gunma Prefecture Gunma-chan
3D data was created based on the illustration, and it was made into a molded product that actually contained mail. We are using this mailbox at our Gunma Foundry.
© Gunma Prefecture License Number 30-070854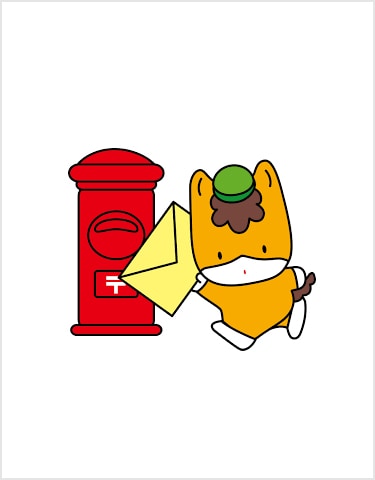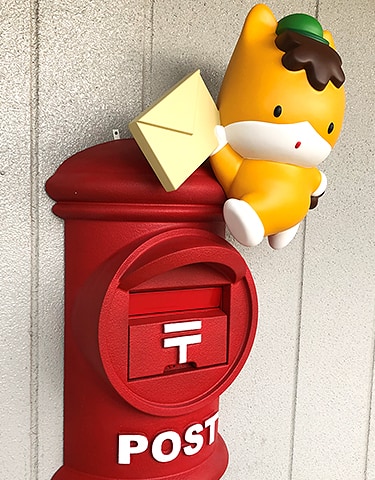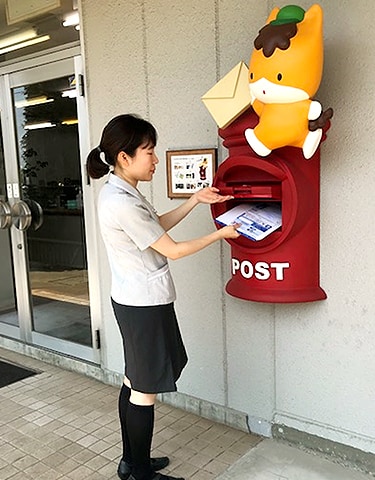 Life-size model (life-size figure)
We produced a life-size model using 3D photo scan system that can capture a person. You can also get the color, so you can output with a plaster 3D printer. Even complex shapes can be mill with a multi-axis joint robot.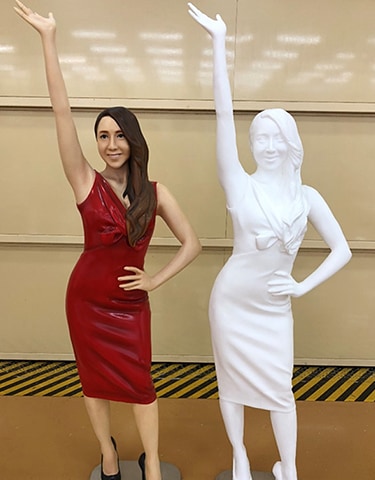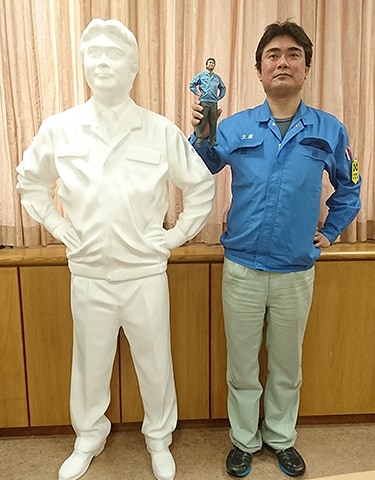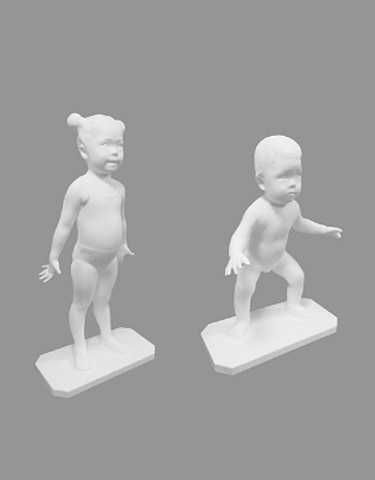 Souvenirs
Making souvenirs are also available. Please contact us regarding design, size, material (aluminum, plaster), etc.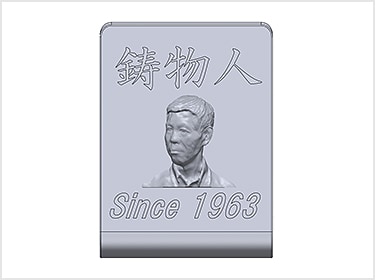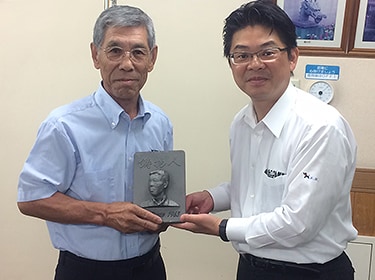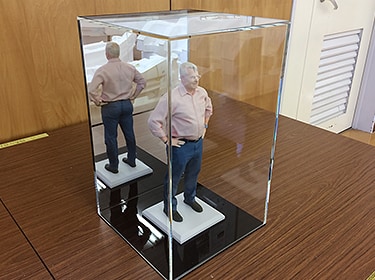 Projection Mapping
At the exhibition, we performed projection mapping for a classic car at our booth.
The image is displayed along the contours of the car body and tires, giving the effect of actually driving.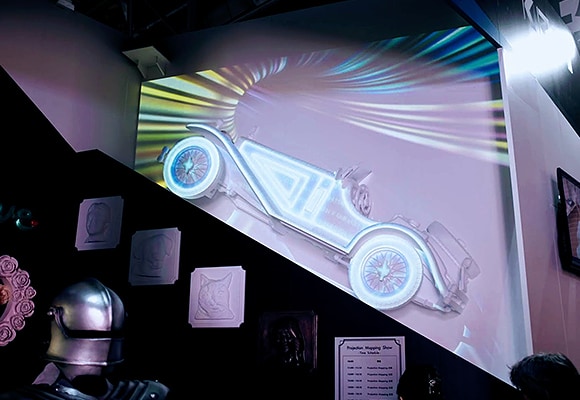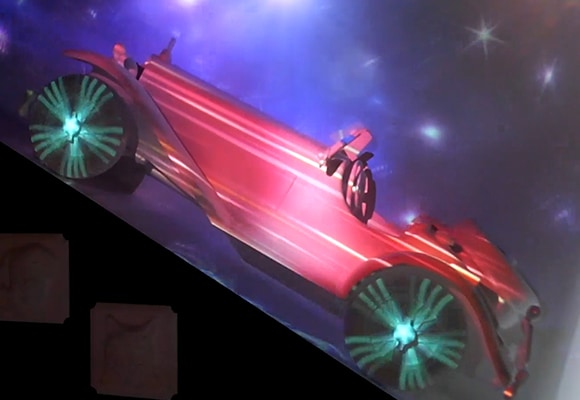 Diorama
We made a diorama of Sado Island with polystyrene pattern. We made the altitude 2 times high, and also painted color.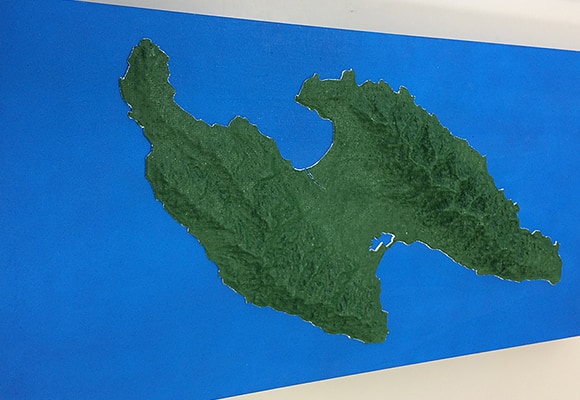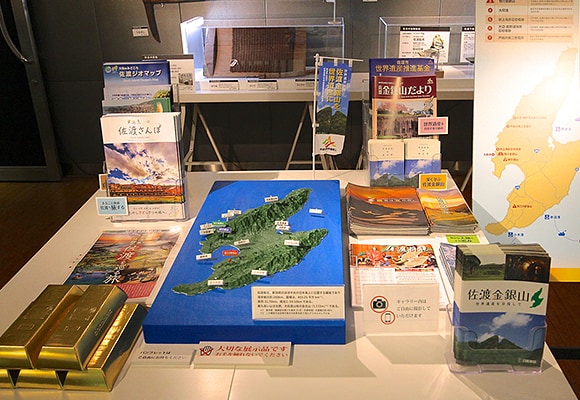 Projection mapping using diorama
Polystyrene pattern models and sand molds are used as diorama. Made the center of Tokyo into a disk-shaped with a diameter of 1500mm using artificial sand of 0.2mm. It is used as a display target for projection mapping.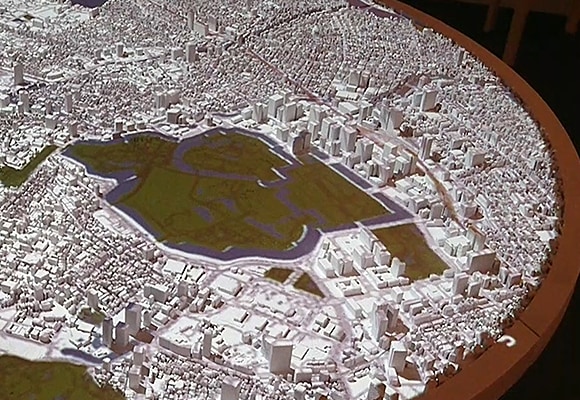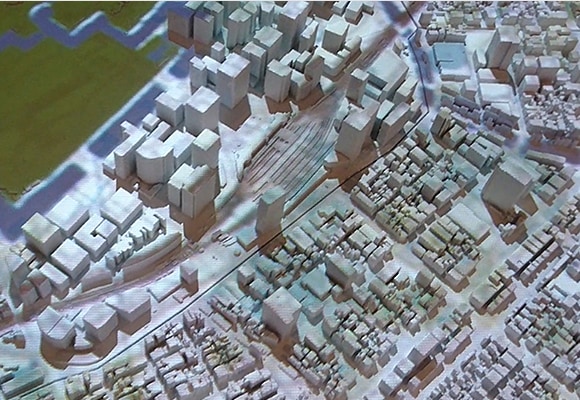 Casting Landscape Items
We mold the polystyrene pattern directly into sand to produce casting. Since there is no need for the "drafting angle" that is inherent to castings, this is a service unique to a casting manufacturer that makes full use of the technology of the full mold casting method, which allows you to replace intricately intricate polystyrene pattern with castings as they are.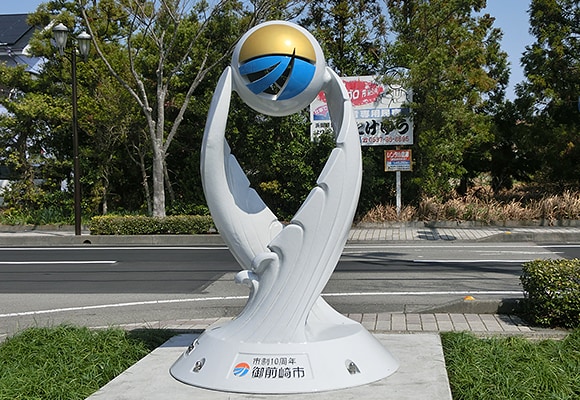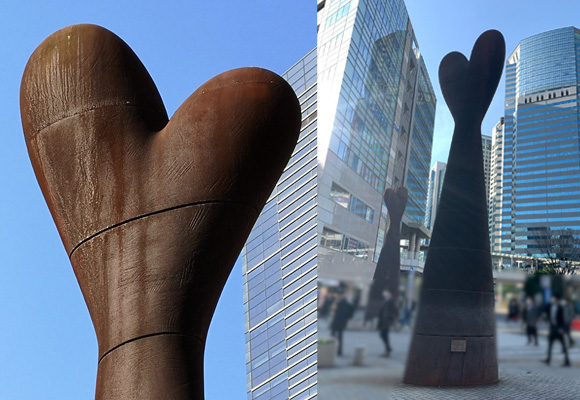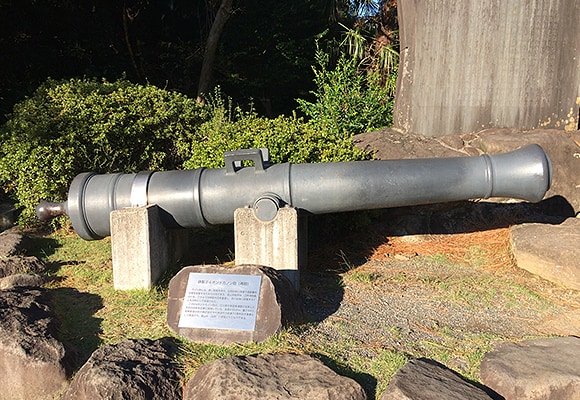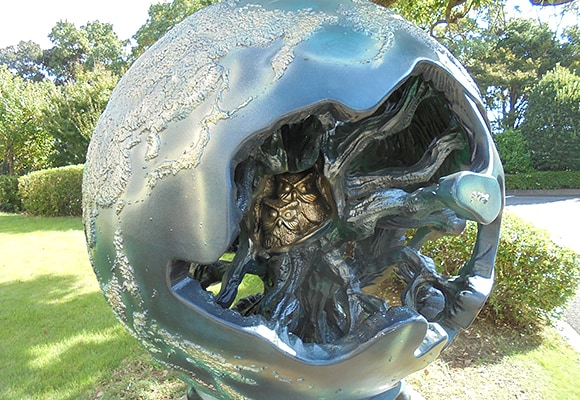 Packing box
We can also manufacture packaging boxes that match the shape of the contents.
A custom-made packing box that is convenient for storing and transporting exhibition fixtures and special shaped objects.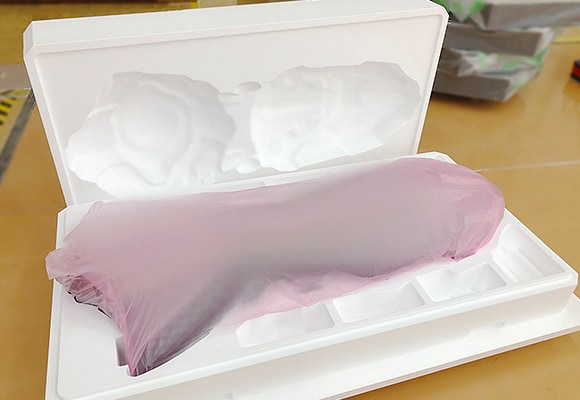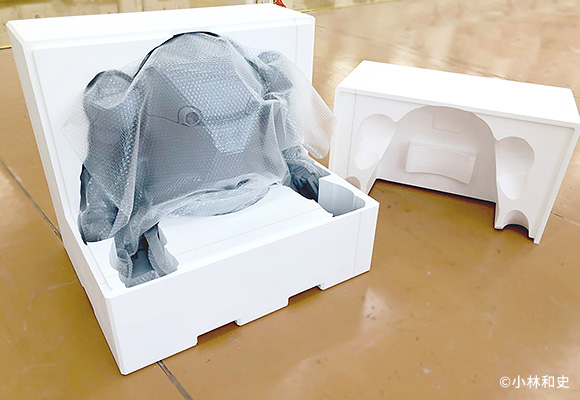 Facilities
ATOS
It is a machine that captures 3D data (STL) by shooting a mockup of something to be modeled (a prototype that is a miniature etc.). Highly accurate shape reproduction is possible and the size can be changed freely. Since it is not possible to shoot the blind spots, we will edit the acquired data on 3D CAD and make CAM data for model making based on it.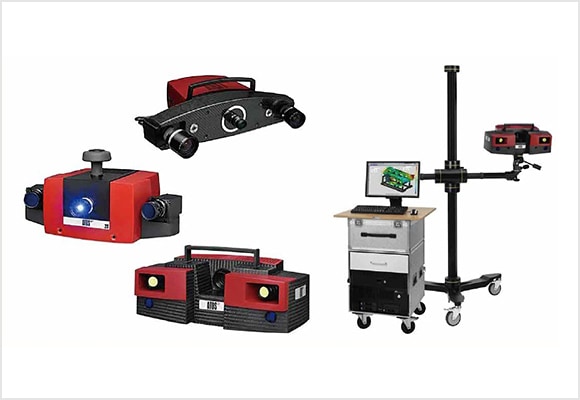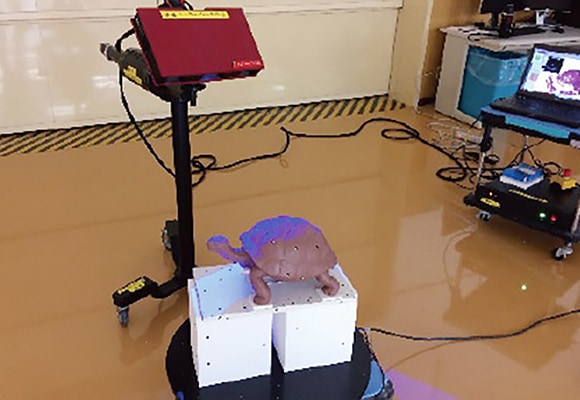 3D Photo Scan
Data captured by 3D photo scan can reproduce colors.
As with ATOS, the blind spots cannot be taken, so it is necessary to edit the acquired data.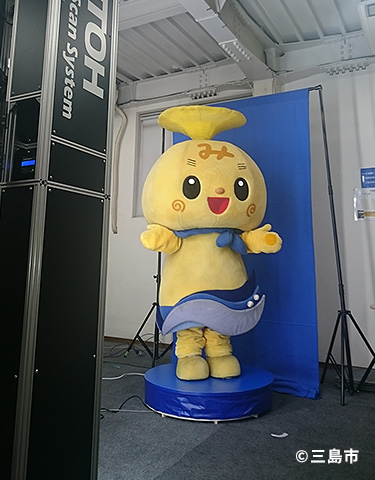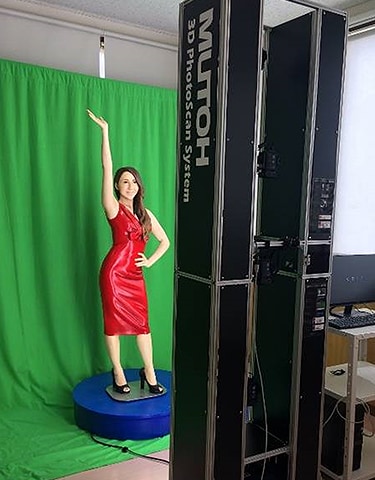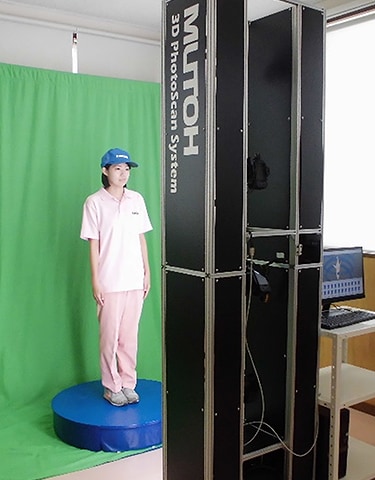 Various Software
The data shot and created with a coordinate measuring machine such as ATOS or 3D photo scan is edited with various software. It is also possible to change the shape, and create 3D data from 2D data such as illustrations and photos.
(Zbrush ,Rhinoceros,GeomagicDesignX,CADmeister, hyperMILL)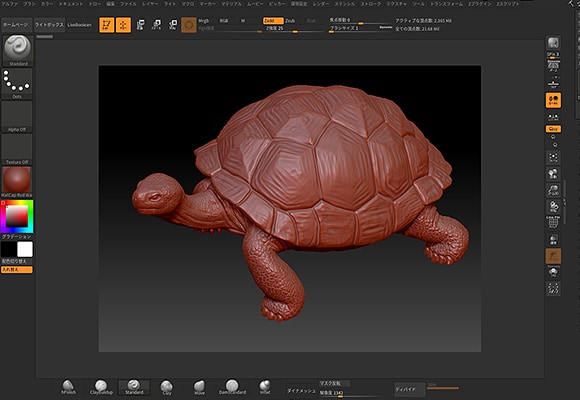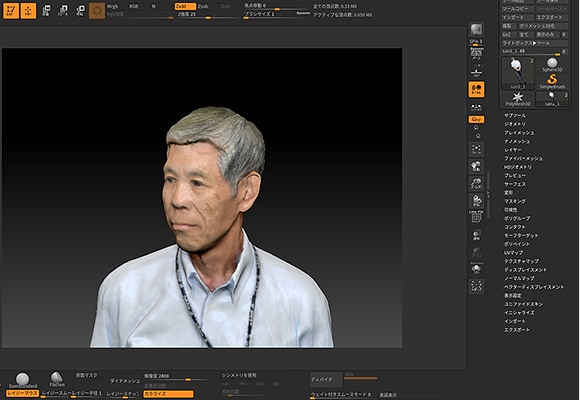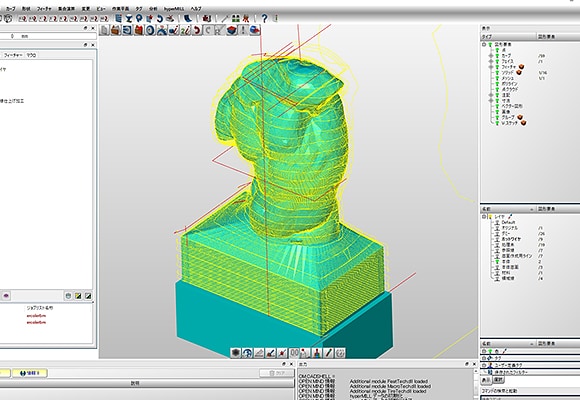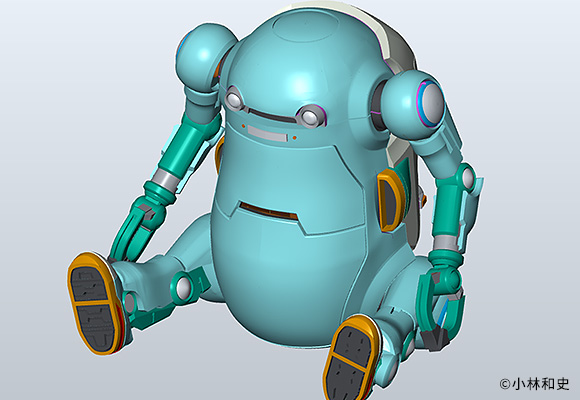 NC machine for milling polystyrene pattern
It is a milling machine that cuts polystyrene pattern for casting production. We own more than 40 large NC machines (maximum table size 10m x 2.5m) and mill polystyrene pattern 24 hours a day.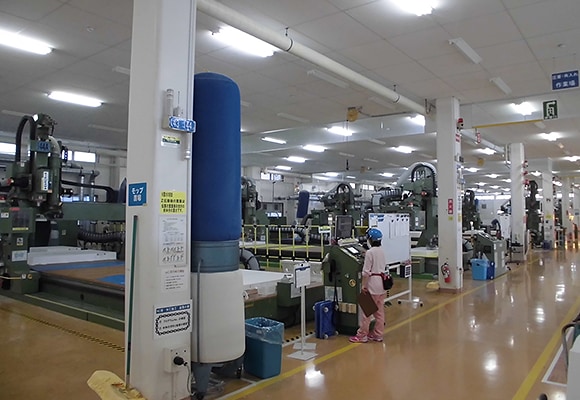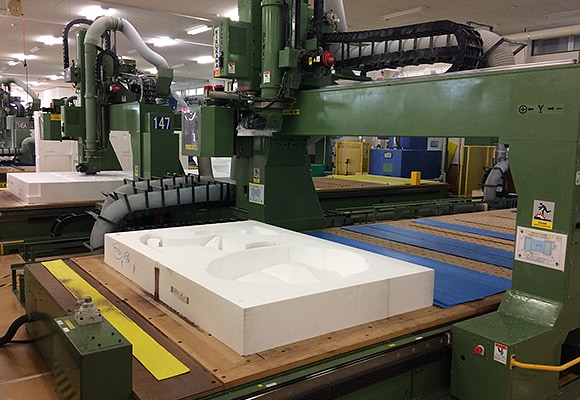 Multi-axis joint robot
A life-size model with a complicated shape can be mill with a multi-axis joint robot.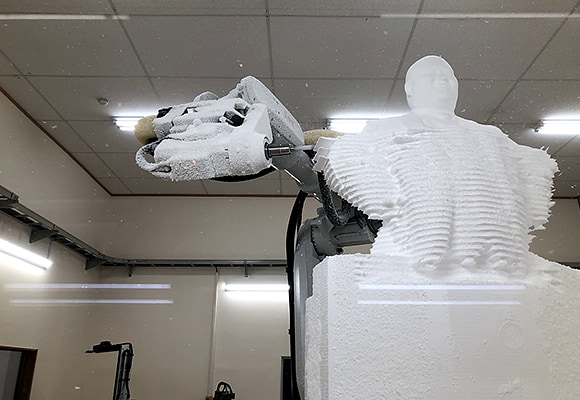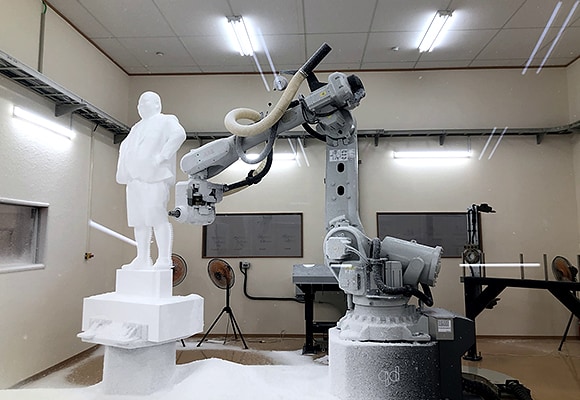 FAQ
Is there any specification for the provided data?

OBJ, STL, ZTL, 3dm, iges, parasorid and step.

If I don't have 3D data, can you use a mockup, photo or sketch?

If you have a clay model or an original model, you can acquire the shape by three-dimensional measurement. Also, it is possible to convert from 2D things such as photographs and sketches to 3D. Please contact us for more information.

What machine do you use for scanning?

For mockups, basically we use ATOS. We use 3D Photo Scan for people.
There is also a handy scanner, so select the most suitable equipment depending on the object to be scanning.

What kind of polystyrene pattern do you use?

Normally, we use 60 times expanded EPS (Foamed polystyrene).
40 times foam material / 50 times foam material / 80 times foam material / 60 times flame retardant material are also available.

Can you also manufacture cast products?

It is possible to manufacture with various materials such as FC and FCD. Please contact us for more information.

How large can you make?

We can manufacture polystyrene pattern up to 10m or more, and iron castings up to 30t.

Is there a limit to the number that can be produced?

We will process the model using the data, so we can produce as many as you request, from one to any number.

Can you even paint?

We can respond to your request by directly coating the polystyrene pattern with water-based paint or by coating with hard urethane resin for full-scale painting.

How durable is a polystyrene pattern?

With a hard urethane resin coating, coloring with paint, and clear painting, it can withstand rain and ultraviolet rays.
Although the color of the paint may fade depending on the usage environment, we will propose a paint suitable for the application.

Is the polystyrene pattern worried about strength?

It is also possible to put steel frames and mounting brackets in the foam model. We will make a proposal according to the usage method and installation location.

How long does it take to make it?

In the case of polystyrene pattern, if you can provide 3D data, we can deliver it in a minimum of 3 days.
Please contact us as it will vary depending on the size, presence or absence of resin coating, coating area, and number of colors.

What is the fare? (Domestic)

We would give you an estimate each time.
Depending on the size of the product you requested, it will be delivered by courier or truck.
We deliver cast iron products nationwide, so please leave us a truck service.

Do you have a price list?

An estimate will be given each time. Please contact us from the inquiry form.