Reverse Engineering
We provide 3D data of your objects by the optical non-contact 3D digitizer "ATOS" for various applications.
Our Reverse Engineering would help you.
Service is provided by ATOS and Hexagon (7730SE)
3D data corresponding to the same form as the actual object in each case is provided.
An iron casting of the same form as the actual object in each case is provided.
Can be used with structural analysis.
Products are checked against the drawings.
Wooden patterns can be converted into 3D data to eliminate the need for locations to store wooden patterns.
Works of art and cultural assets can be preserved in the form of 3D data.
Craftsmanship can be incorporated into 3D data.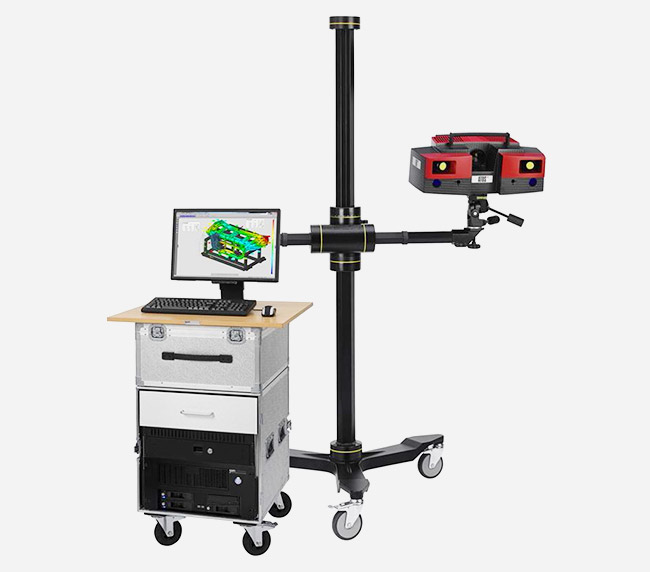 Applications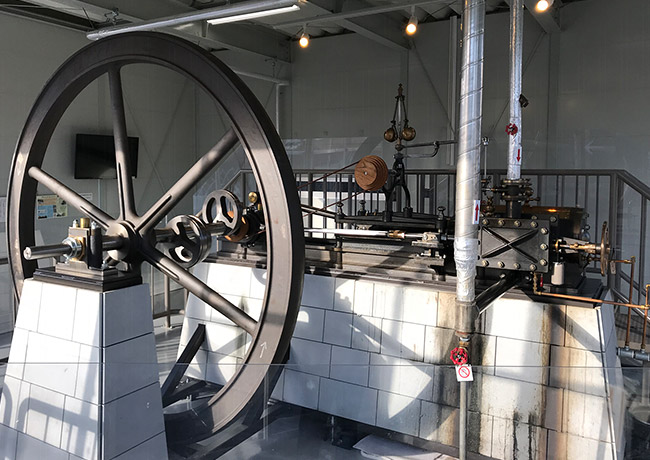 Supporting efforts to reproduce a Brunat engine
Scanning support: Tomioka City, Tomioka Silk Mill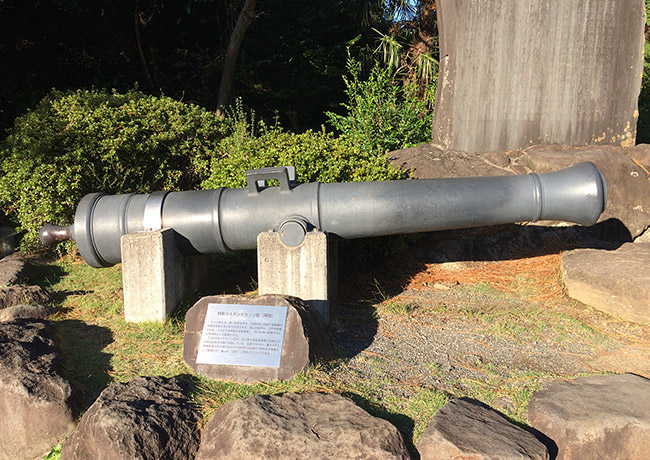 24-pound cannon at the Nirayama Reverberatory Furnace (World Heritage)
Scanning support: Izunokuni City, Nirayama Reverberatory Furnace
Feature of KIMURA Reverse Engineerring
We provide one stop service up to finish machining
Also, providing objects of Sand Mold as well as Nylon Resin.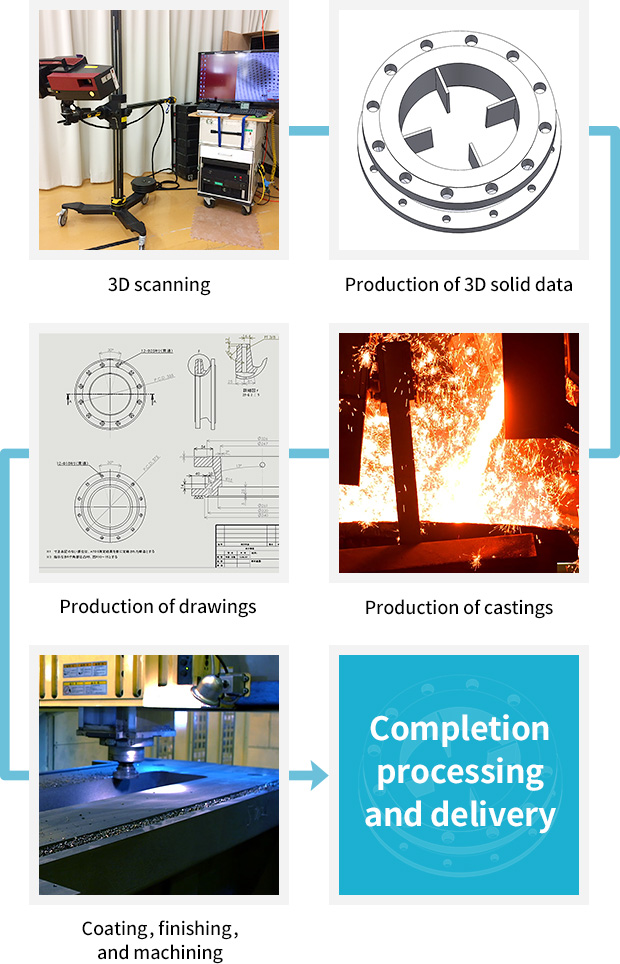 Scanning equipment
We have inspected the Iron Casts & patterns by ATOS equipments such as ATOS core, ATOS conpact, and Tuiple scam since the year of 2008.

Scanning actual objects with ATOS: to bring the scanner to the site

We own a Hexagon system (Romer Absolute Arm + HP-L20.8 7730SE)

Geomagic Design X
We are willing to bring our equipment for you.(available in Japan)

Frequently asked questions
What type of scanner do you have?

ATOS(nine units), Hxagon(one unit).

What is the maximum scanning size?

from 100mm up to 10,000mm we will reply case by case.

Can you scan inside an object as well?

Yes, if you can see the inside from outside, otherwise if you might section it.

Can you scan in the dark?

Yes, we can. We spray the powder on the surface of mirror, black, transparent before scanning.

Can you also scan many numbers of objects?

Yes, in a month, we scan about 300 pieces objects.

What type of 3D data do you provide?

We provide both Auto surface and Analysis surface. The accuracy is subjected to the size and shape of the objects.

Can you also provide drawings from scans?

Yes, we can.

What types of 3D data format do you provide?

For scanned date, STL & OBJ, for 3D for 3D solid data, IGES, Parasolid, STEP, for 2D drawing, DXF & DWG we provide.

What is standard lead time of scanning?

1-2 days for scanning, 1-2 weeks up to 3D solid data. Depending on required accuracy, so please ask our staff.

Where is an on-site scanning available?

Anywhere in Japan.
"KRIT" is the best for stage art.
We provide the one stop service from 3D scanning up to the Iron Cast by using 9 units & Atos optical 3D digitizer.